4 Ways Expecting Mothers Can Set Themselves Up for Breastfeeding Success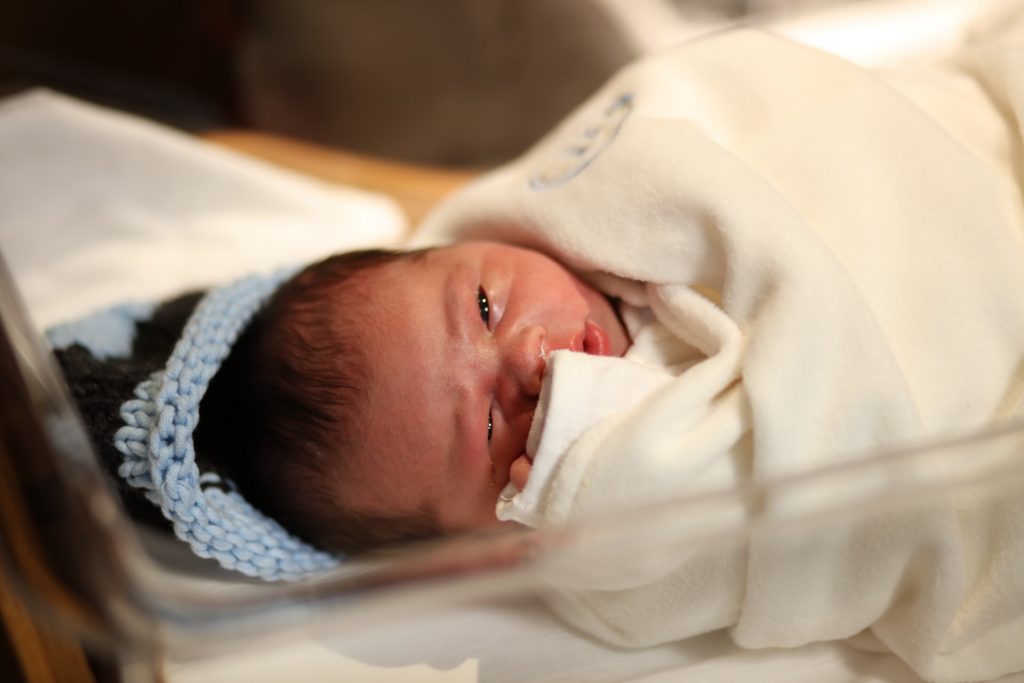 Breastfeeding is natural so it should always be easy, right? Not necessarily – just ask any new mom. According to the CDC, high breastfeeding initiation rates show that most mothers in the United States want to breastfeed and start out doing so. However, those rates begin to drop off as early as two days after birth. Like many aspects of parenting, breastfeeding has a learning curve, and there may be some unexpected challenges along the way. Here are a few tips moms-to-be can use to prepare for success:
1. Find a prenatal breastfeeding class. Expecting parents may be surprised to know they have access to variety of free prenatal breastfeeding classes at facilities across Central Florida. Often taught by lactation experts, these community classes are a supportive and engaging way to learn the basics of how the body produces milk. Armed with this knowledge, a mother feels more confident and comfortable breastfeeding from the beginning, and can adjust accordingly to determine what works best for her and her child as they begin nursing.
2. Do your (objective) research. Breastfeeding is not black and white. Your best friend's experience may be completely different from your coworker's, so it's important not to get too wrapped up in subjective advice. While mommy blogs and online forums can certainly be helpful, moms-to-be should pair that advice with objective literature that clearly presents facts about the human body, including online resources from the CDC and the U.S. Office on Women's Health. Unsure where to begin? Ask your OBGYN or pediatrician for recommended reading. 
3. Proactively communicate with your partner. Many mothers create birthing plans and expect everything to proceed accordingly. Unfortunately, complications can arise that may require a quick shift. For example, if a baby requires medical intervention following delivery, breastfeeding may not be possible right away. Likewise, if a mother has complications, her partner, family or medical team may need to give the newborn formula in the interim. The best way to ensure everyone is on the same page is to discuss these situations with your partner and doctors well in advance, ensuring your goals are adhered to whenever possible.
4. Be patient and open-minded. The first two weeks of breastfeeding are the hardest—but it gets easier, especially if you remain open-minded. The process can cause a little soreness. However, you shouldn't feel prolonged pain. If you're experiencing a great deal of discomfort or are struggling to nurse, reach out to your OBGYN, pediatrician, lactation specialist or even a support group for help as soon as possible. If they can't see you right away, continue to pump and bottle-feed every two or three hours. This will ensure your baby is getting sufficient nutrition and you're continuing to receive necessary stimulation. When it comes to breastfeeding problems, it's much easier to get a baby back to the breast than it is to get milk back after you've stopped nursing.
Final Tips: Avoid frustration by testing your breastfeeding equipment – before you need it. Not sure if it's working properly? Don't be afraid to bring it with you and ask for help during your next doctor visit or lactation consultation. Additionally, new moms often worry their newborn isn't getting enough milk, especially during the first few days. Purchase a baby scale and weigh your child before and after breastfeeding to help ease your concerns.
Kristen L. Sorondo, RN, IBCLC, RLC, is a lactation consultant at Oviedo Medical Center.